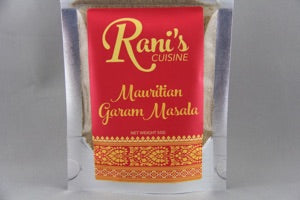 Garam masala is a popular spice mixture in India with the spice combination varying widely. Even though the word "garam" means "hot", this mixture contains no chillies but is very aromatic.
It can be used in the preparation of meat, chicken or vegetable dishes. Try adding a little at the end of cooking a meat or chicken curry. Recipe on the back of packet.
Freshly ground on a fortnightly basis.