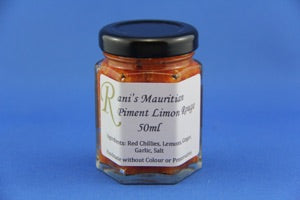 This is a very popular condiment in Mauritius. They say that the best chillies and lemons in Mauritius come from the island of Rodrigues.
Rani's version is made by using organic lemons, which she preserves herself and then makes the condiment using her family's recipe.
Use with fish, chicken, fried foods, or even crackers and cheese.