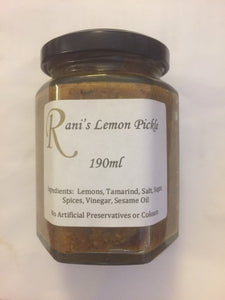 Our handmade Lemon Pickle is commonly served in small quantities as a condiment alongside Indian curries. It also works very well as a sandwich spread or an accompaniment to cheese.
A popular stomachache remedy is Lemon Pickle served with rice and yoghurt, it is believed that the lemons contain probiotics due to the fermentation process. 
Gluten free and dairy free.